The Mediterranean diet plan is for those of you who would like to start their journey a little more easily.
Perhaps you don't need disease modifying foods or are simply seeking to lose weight and feel great.
if that is the case then this plan is the one for you.
Why Is The Mediterranean Diet So Healthy?
The Mediterranean Diet is one of the healthiest and tastiest ways to eat. Find out what benefits the  Mediterranean Diet can bring to your life.
Diet plays a massive part in how our body works. The Mediterranean diet is a wonderfully healthy diet which has been shown to have fabulous disease-fighting properties such as preventing heart disease, stroke, reducing the risk of Alzheimer's, keeping your joints healthy, halving the risk of Parkinson's disease, increasing and protecting against Type II diabetes and that's just the start.
But why is the Mediterranean diet so healthy and what it is about these combinations of nutrients that make it so valuable when used in conjunction with a healthy lifestyle
We know that eating diets high in sugars saturated fats, trans fats, refined starches and low in natural fibre puts you on the fast track to disease.
The typical western diet doesn't stop there in its destructive capacity. Eating such foods also removes vital antioxidants and phytonutrient which the Mediterranean diet is jam-packed with.
If we then take out the omega-three fatty acids and the fibre from fruits, vegetables and whole grains the picture gets even bleaker still.
So there you have the answer to why the Mediterranean diet is so healthy.
When you put it at the side of most other diets it has loads more of the natural vitamins, minerals, proteins and healthy fats that our bodies thrive on.
Let's not forget the Mediterranean diet is also fantastically tasty because it is filled with wonderfully healthy fish, seafood, cheeses, poultry, eggs, meats, fruit and vegetables! The Mediterranean diet is about as nourishing a diet as you can eat.
It's not just our tastebuds that benefit from this wonderfully tasty diet. The Mediterranean diet fights cardiovascular disease, cancer neurodegenerative diseases and it regulates just about every system because of its incredible levels of nutrition.
it is our view that the choice of a healthy diet is vital because it has been scientifically shown to be associated with fewer disease symptoms and a reduction in a huge range of diseases.
When combined with regular physical activity the Mediterranean diet comes into its own and is shown to fight chronic inflammation-related diseases including obesity, metabolic syndrome, type two diabetes, and as we said before cancer and neurodegenerative diseases.
it is often said that all disease starts with inflammation. That is partly true, but we have to take into account why inflammation starts and we all know by now that being malnourished or deficient in certain minerals causes tissue breakdown that can lead to deep levels of disease-causing inflammation.
Let Me Be The Coach In Your Pocket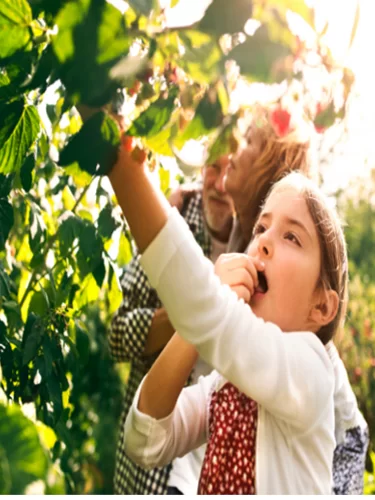 LIFE CHANGE HAS NEVER BEEN SO EASY!
How The Magic Works
Sign up for an accountability package!
Grab the new take anywhere phone app!
Allow me to guide you on your journey.
Not only did we make life simple, we made an app! Run your accountability coaching experience from the palm of your hand. Let's do this together, hand in hand!
POWER UP!
Get the app and explore the possibilities!
Track your goals and measure your success.
We make logging your daily progress easy. Our intuitive and easy to use app makes keeping track of your results a breeze.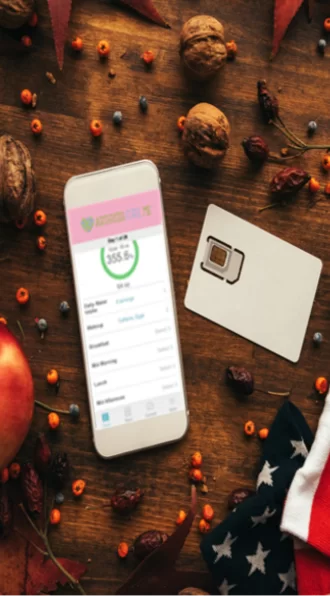 Accelerate towards a new you!
Pair your device to your fitness apps.
Easy to use! Our app records your workouts from your device.
Link your Apple fitness device or fitbit to our app. We help you keep track of all your data so you can do the hard work in the gym.
GRAB YOUR FUTURE TODAY!
ACCOUNTABILITY COACHING PACKAGES
LIMITED SPACES AVAILABLE
During the course of your plan, you will be expected to fulfil all the requirements of the plan and to fully engage with me in all of our coaching sessions.
This hard work is not for my benefit?! If I didn't care so much I would just set you on your new path and leave you to get on with it. That is not what os going to go on here! I'm here to coach you and to encourage you to make the changes you know you have to make.
If I have to sit and make you meditate then I will!
Back when I started my health journey I was taught a valuable lesson by Paul Chek. He used to say "I can't come down there and make you eat right" and guess what, he's right! The problem is that what you eat in private, you wear in public.
The times have changed dramatically since I used to listen to Paul Chek.  I can now come into your life and make you eat right! It is my aim to use this app to make you not only eat right for your own sake, but also to implement good practices like meditation and exercise so your life dramatically improves.
I really care, so I'll be here to guide and encourage you in this immersive experience that we're going to undertake together.
You will be expected to do the following:
Diligently engage in all areas of the app.
Record all your data
Follow the diet plans we work on together!
Send me pictures of your meals through the app.
Engage with me when I send you messages through the app. I will be on you hard if I see you slipping!
Prepare notes so you are prepared to ask your most important questions in our valuable video chat time. I want you to get the most out of our time together.
Work with your doctor and health practitioner to provide us with important information that you are required to follow by your healthcare professionals.
Inform us of all the important information as to why you may not be suitable to join this service.
I am not a registered health professional and do not take any responsibility for the suggestions you encourage me to make in the app,. The information included in the app is designed to give you a guideline of how to live best.
You are responsible for tailoring this information to your requirements and we take no responsibility for any negative consequences incurred due to your or your practitioner's advice.
The app also has the ability to provide you with timed reminders for your supplement regime. Please inform us beforehand of these requirements. We take no responsibility for your suggestion and only offer timely reminders. We do not offer supplement advice but we do encourage you to talk with your health care professional so we can help you remember when to take your supplements.
My philosophy of health is underpinned by my website tag line…"Be better!" But, what exactly does that mean?
It is quite simple. We have to improve our lives in every area to bring about sufficient epigenetic change that turns into better health outcomes.
the areas we will be working in will include:
Diet
Meditation
Exercise
Food diary and journalling
Hydration
Routine and habit building
Elimination
Tracking and cross-referencing all the data you collect in easy to understand charts.
The basic idea behind all this easy to document data taking is that it is always convenient to take a moment and tell yourself how you're feeling.
the greatest advancement you can make in your health is by documenting which foods had which affects on your condition.
Let's take diet as an example.
Imagine this…
You eat a certain range of foods and record how they made you feel throughout the day.
You record your mood, physical condition, and symptoms and over time. Your results will instantly appear in the app dashboard! The easy to understand graphical representations of what works best to give you the results your sacrifices deserve will drive you to greater levels of commitment.
Now think about exercise…
Once you have the diet under control and feel more energised, you'll be able to start upping your commitment to exercising.
Our app will help you to track your exercise results remotely by linking up to your apple fitness device or Fitbit! Now imagine being able to track all of your vitals and output against how you feel and what foods caused these changes! Cross reference this data against your physical weight and body composition measurements and you'll have a gold mine of information to draw on.
Positive reinforcement like that is worth more than gold because it keeps you engaged, motivated and almost guarantees you get the best from the program and your health.
We even have an elimination section in the app where you can record the results of your diet on your stomach and digestion. Yep, that's right. You even get to record how your poop improved along with the changes you made. This may seem odd or disgusting but we need to move past that thinking and understand that most of our autoimmune problems come from some form of gut involvement.
With this in mind, do you think it is valuable to understand which foods, eaten at which time of day, made the greatest improvements in physical symptoms and quality of elimination?
We have a very strong philosophy on the services we offer.
Our approach involves being engaged with you from the first contact to the last email. We will work with you to help you fully understand what is required of you and how we are going to work together to help you get the best of your time with us.
With this in mind, we will already have invested serious time and effort in providing you with our technology and service. We take our commitment seriously and hope you do too! With that in mind, I am not afraid to say that WE DO NOT OFFER REFUNDS!
Let me explain…
We are in the quitting business! My job is to not let you quit under any circumstances!
If I let you quit we have both failed.
Not refunding your purchase keeps you fully committed to getting the most out of this life-changing program of self-improvement you have invested in.
In the same way that any investment can go up or down, we have a philosophy that when you invest in us and yourself you win!
Failure is not an option for either of us, so we will work hard to make sure you are fully aware of all commitments and processes involved in being better.
Life doesn't give refunds? It gives rewards in abundance! Abundance springs into your life when you engage with life in ways others fail to do.
Be the best you!
Absolutley!
If you find the plan doesn't suit you then please feel free to ask for an amendment or to switch to another plan that is easier for you to follow. Change is difficult and some changes are more difficult to make than others. I want to work with you to avoid stressful situations that can lead to rejection. My aim is to encourage and coach you so you feel engaged and understand that the sacrifices you are making are worthwhile.
That said, change is not easy and should be fought for!
Life change is the warrior's path and the way of all who seek to win at life!
We do not offer refunds!
Your coaching package starts whenever you decide!
Once you receive your invitation to download the app you'll be sent a confirmation code which once activated will start your coaching program.
You can decide when you want your program to start, but once you start you will not be able to tp put the program on hold. That would be pointless so please be aware of any holidays or breaks in your calendar which will make the plan unworkable. We will not issue refunds in the event of bad planning. These plans are designed to be started and followed to their end in one full coaching session. Anything less is not acceptable because life change is a serious business and shouldn't be put on hold.
HEALTH DISCLAIMER
The use of arthritiscure.me and its mobile application is not intended to replace the relationship with your physician or any other medical provider. Your practitioner's use of arthritiscure.me does not imply or create an endorsement by arthritiscure.me of your physician or medical provider. We are not a licensed medical care provider and have no expertise in examining, diagnosing, or treating medical conditions of any kind, or in determining the effect of any specific exercise on a medical condition. It is up to you to review the credentials of any health and wellness practitioner. You should always consult a physician before starting a fitness program, changing your diet or if you have any questions regarding a medical condition. You should understand that when participating in any exercise or exercise program, there is the possibility of physical injury and/or death. If you think you may have a medical emergency, call your doctor/physician or 911 immediately. If you feel discomfort or pain, immediately stop the activity causing such discomfort or pain. We are not responsible for any health problems that may result from training programs, products, or events you prescribe to you through our products. If you engage in any program at the recommendation of your practitioner, you agree that you do so at your own risk and are voluntarily participating in these activities.